Moon and Sun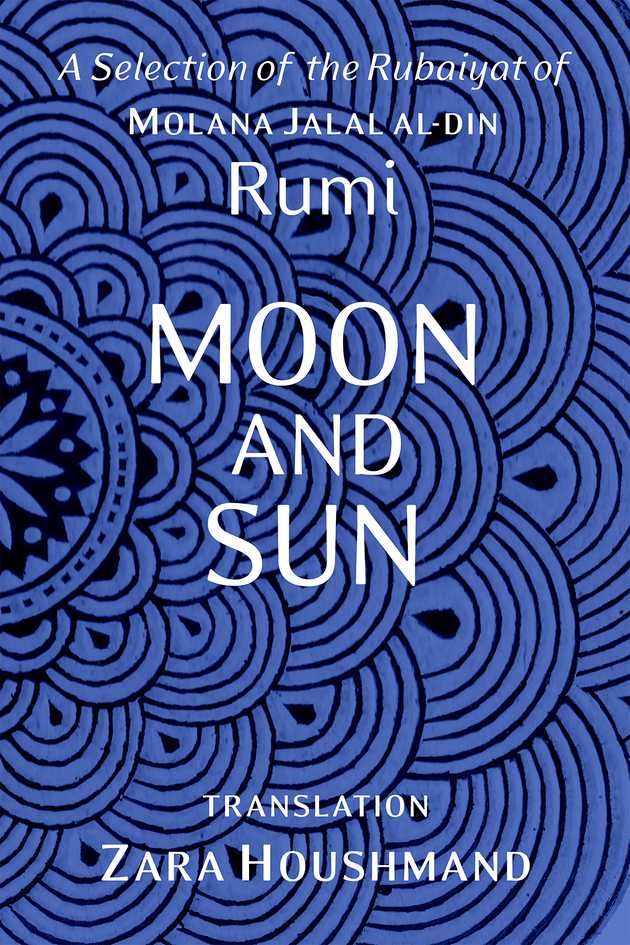 Rumi has the unique honor of being recognized as America's best loved poet, though he was a Muslim who lived eight hundred years ago and wrote in Persian.
These authentic new translations embrace the enigma of Rumi's relevance today and dive heart first into the world of the Sufi mystic. They explore ecstatic love, spiritual longing, and the deepest of human friendships, in a fresh language that speaks clearly and universally to modern readers and yet echoes the music of another time.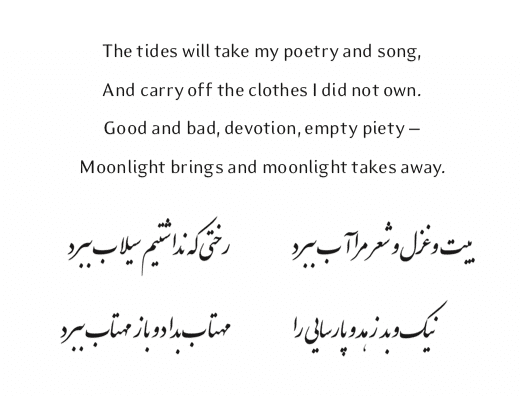 The original Persian verses, included here with the English, welcome bilingual readers and serve as a visual reminder of the beauty of an ancient culture still very much alive in today's world.
Like many Americans, I first encountered Rumi in the versions by Coleman Barks. As valuable as his work has been in introducing Rumi to American readers, I sensed that something important was lost. I turned to Rumi's words in the original Persian to find the music, the deep magic, and the intensity of emotion that are so much a part of Persian poetry. As a way of learning Rumi, I made a commitment to translate one of his quatrains every day, aiming for a new poem in English that captured the spirit of the original and represented it authentically. I did this daily for a year and a half, and it became a deep practice.
Beginning in 2000, the poems were published daily alongside the Persian originals in an online magazine created by the Iranian diaspora community. Over the years I polished and honed the verses, with feedback from scholars of Persian literature and from American poets. Around 200 of the poems were published in Tehran alongside the orientalist R. A. Nicholson's classic translations; they are cited as a model of excellent modern translation in a book used to teach translation studies at Iranian universities. Now they are gathered for the first time in a book available in the U.S.
I was determined to publish the poems in a bilingual edition, even if that made it harder for American publishers. I believe that it's especially important in this time not to erase the culture that Rumi came from, and to honor the role of the Iranian diaspora community in the beginnings of this project.
208 pages, hardcover and ebook editions.
Praise for Moon and Sun…
Zara Houshmand's fresh and approachable translation of Molana's quatrains are a welcome addition to translations of his poetry into English. She reflects the diverse spiritual world from which he emerged, lending her own poet's heart and mind to this nuanced and careful translation which accords Rumi his place as one of the giants in world poetry. 
—Persis M. Karim, Neda Nobari Distinguished Chair, Center for Iranian Diaspora Studies, San Francisco State University
No ancient poet has a more modern sensibility than Molana Jalaluddin Rumi, but capturing this sensibility in modern English has proved to be a formidable challenge. The striking translations that have made Rumi the most popular poet in 21 st century America have often succeeded by glossing over the inherent complexity of his thought. No such compromise is made by Zara Houshmand in her brilliant translations of Rumi's ruba'iyat (quatrains). In Moon and Sun, she has found a flawless idiom that is completely modern, yet captures the timeless quality of Rumi's poetry to perfection. By avoiding the strictures of rhyme and meter but retaining the poetic essence of the original, Houshmand's translations take the reader to the very core of Rumi's mystical world – a journey made easier by her masterful selection and organization of the quatrains into chapters that virtually provide a map of the poet's states of mind. Moon and Sun will, no doubt, immediately become an essential part of the Rumi canon for our time.
—Ali Minai, 3 Quarks Daily
---